------// HOWIE D.
Full Name: Howard Dwaine Dorough (Door-Row)
Nicknames: Howie, Howie D, Latin Lover, Sweet D
Birthdate: August 22, 1973
Birthplace: Orlando, Florida
Current Residence: the same place
Pets: Howie doesn't have any...not that I know of anyway.
Howies *ok, ok, I know that was cheesy*: Shopping with AJ, dancing, seeing movies, winking and being a sweetie...
Musical Instrument: Guitar
Height: 5'6
Weight: 135 lbs.



Marital Status: Howie was rumoured to be dating a Canadian *Whooo!!* model, Claudia Opdenkelder, but now, he claims he is single and lookin.




Jen's Picks >> Favourite Howie Photos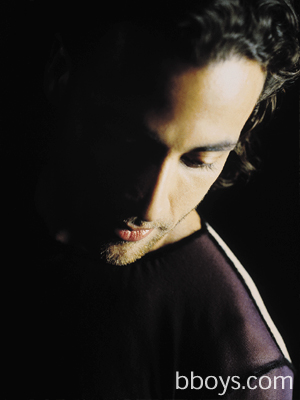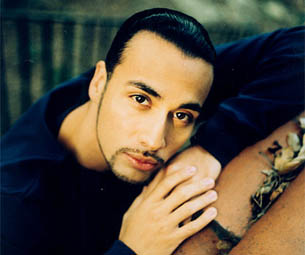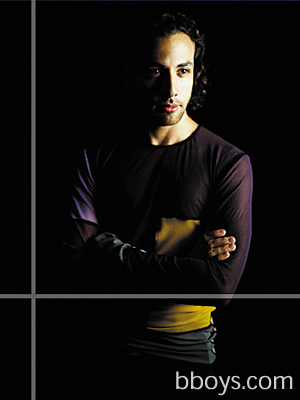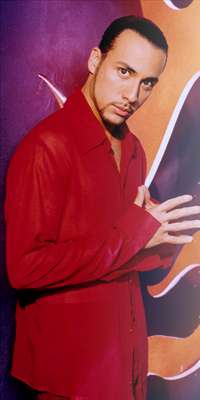 Favourite Colour: Purple
Favourite Food: Chinese Food
Favourite Movie: The Outsiders *hahaha...We saw that movie in school*
Favourite Actor: Tom Hanks
Favourite Musicians: Jon Secada and Bobby Brown
Favourite Song: Anyone catch what he said at the Orlando Fan Conference?
Ideal Girl: Howie likes girls who do things for him...hehe....j/k. He actually likes supportive, upbeat ambitious girls. He says that he "likes someone who is always looking at things in a positive way, someone who knows what she wants in life and how to go about getting it."
Extra: Howie spends the most time in the washroom. He says he needs to make sure hair 36 and 37 are in place...Uh huh, Howie.